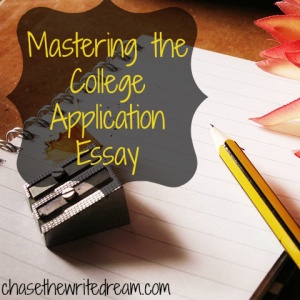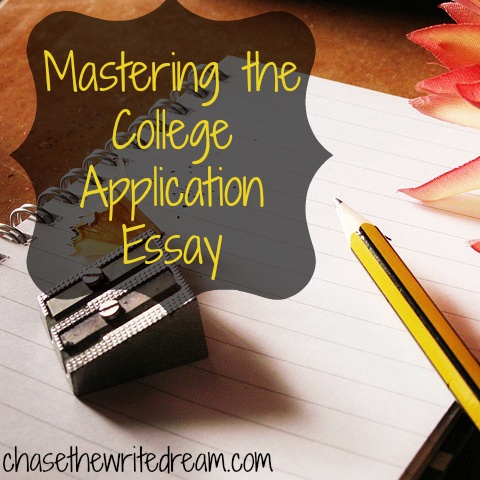 Whether you are a high school senior or an adult learner who is interested in going back to school, odds are that you are going to be required to complete a college application essay. Oftentimes, this is the one chance you get to truly express why you are interested in a specific school and program; all of the other information is typically scores and GPAs.
With that being said, you want to make sure that your essay showcases your accomplishments and ability to be a successful higher education student.
The Topic
Before you begin, you will want to choose a topic, unless one has been provided for you to write on. Some possible topics you may be asked to write about include:
Explain how your life experiences have inspired you to pursue a college degree
Explain why you chose your major and what career you would like to get with it
Please describe yourself in 500 words
If a topic is not provided, brainstorm some possible ideas. For example, if you want to focus on your time management skills (such as working while also completing school), you may want to title your essay The Perfect Balance, or something along those lines.
From there, you could describe how you were able to maintain a good GPA while also earning money so that you could learn independent living skills. This shows the admissions staff that you are work hard, have important life skills, and you're capable of carrying a decent amount of work at one time.
Blank on ideas? Look over the list below to see if anything interests you:
Who is your hero and why?
Describe any big projects you have been a part of, and/or clubs and organizations
What would you say are your biggest strengths?
What traits do you have that will help you be a successful college student?
How do you think you can make a positive difference in our school?
Writing a College Application Essay: Follow Directions
Now that you have a topic chosen, it's time to begin writing. You may be asked to keep your essay to a certain word length.
Make sure you follow any guidelines that are given!
Following directions is absolutely crucial and could be a deciding factor in whether you get admitted to a school or not. The moral of the story is that if the school asks you to keep your college application essay between 250 and 500 words, then make sure you do that! Microsoft Word is a great program to use because it will provide you with a word count in the bottom left corner of the screen.
Use Proper Grammar and Punctuation
You haven't taken four or more years of English for no reason!
If you're worried about grammar and punctuation on your college application essay, ask a friend or adult to look over your paper and provide some feedback. You wouldn't want to miss out on getting into a great school simply because you didn't use commas appropriately!
I would also recommend using spell check before you submit your work, but make sure you pay close attention to what it wants you to revise – there have been plenty of times where its suggestions are wrong.
Here are some other revision tips:
Read your writing out loud
Read it backwards
If you are struggling with comma placement, remember that one is typically placed if there is a pause in the sentence or a place where you would take a breath
Showcase Your Personality
The whole point of the college application essay is so that the school can get to know you more and see what your writing style is like. If you have a sarcastic tone, make sure you balance it with plenty of seriousness as well. Remember, everything in moderation!
If you are absolutely terrified of writing, I would still recommend that you do your best and get some help from a school counselor or mentor for extra guidance. Some students hire other people to write their essays for them, but there are at least two issues with that:
Your tone of voice can be easily lost and the school will not get an accurate picture of you
You lose the opportunity to learn how to better your writing (an important skill to have in college)
Nobody can tell your story better than you can! This is your moment to display your passions in life and your strengths, as well as things you want to learn and work on in college. Don't take this opportunity for granted.
Be Honest
We all have strengths and weaknesses.
Lying about your accomplishments and abilities on a college application essay is never a good way to start. If you get into the lying habit, odds are that you will use it in your writing in the future and that is dangerous ground.
Colleges have been known to drop students from courses or release them from the school completely for plagiarizing. Do yourself a favor and don't get caught up in this vicious cycle before you even get enrolled.
Stay Focused
It can be easy to get off topic when you are writing, especially if the topic you chose is very open-ended and you have a lot of things you could say.
If you are prone to getting off-topic, you may want to make an outline beforehand so that you know exactly how you are going to structure your college application essay. If your topic asks you to list three strengths, then do just that.
Use Examples on Your College Application Essay
It's one thing to list strengths you have or reasons you are pursuing a business degree, but it's another to support your reasoning with examples. Look at the differences between the following examples and determine which one is better:
I think the three biggest strengths I have are time management, a creative imagination, and being a good leader. I've always enjoyed school and I'm sure that my strengths are going to help me be a successful college student.
One of my strengths is my ability to be a good leader. I was a volunteer at a volleyball camp last summer and was in charge of directing a group of ten girls. I learned a lot about what it takes to be an effective leader, such as listening to each girl's needs.
Although these examples are very short, you can see that the second one provides a better picture for the reader because now they have evidence of your leadership skills. Be sure to include specific examples like this on your college application essay!
Do Your Best
Don't let the college application essay get the best of you! Remember, you've made it this far and this is just one more step that you need to accomplish to get to your goals. Take this advice, incorporate your own thoughts, and just give it your best shot!