Welcome to Chase the Write Dream! Whether you're a college student, recent grad, or Millennial just trying to figure life out, there's something here for you. Take a moment to browse some of our topics below and get acquainted with the site.
College Student Must-Haves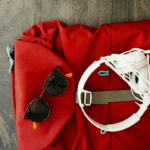 Must-Have Items for Your College Backpack – You'll never show up to class unprepared again with these items. Bonus tip – pull this post up for reference while you shop for your school supplies!
My Must-Have School Supplies for College – College life requires school supplies that you may not have needed during high school. Let me show you what my must-haves were!
College Student Checklist: Must-Haves and Essentials – Important essentials for everyday living, including those little items that you REALLY don't want to forget.
Financial Aid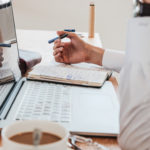 College Financial Aid: 10 Free Websites You Need to Use – Let's face it – college financial aid isn't the easiest thing to figure out, and even when you do have a grasp on it, something new seems to pop up.
College Financial Aid Advice: Must-Know Tips – Having gone through the financial aid process many times myself, I'm providing you with some of my must-know tips for maximizing your awards.
How Long to Pay Off Student Loans – The Basics – If student loans are on the horizon, this is a must read. Make sure you're educated before you start signing papers!
Dorm/Apartment Life
Dorm Room Decor: 10 Must-Haves Under $20 – Unique and useful items to help your dorm room or first apartment feel a little more fun. The best part? They fit into that tight budget I know you're managing.
Make Your College Dorm Room a Retreat with These Ideas – Say goodbye to drab and hello to fab with these items that will turn any foreign room into a comfortable place.
7 Things Millennials Shouldn't Be Afraid to Spend Money On – Although more of a "life" post, this one is a biggie. There are some things in life that are worth splurging on.
Career Advice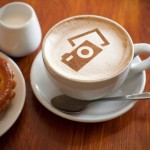 5 Reasons You Should Write a Thank You Note After an Interview – Little gestures can make all the difference when it comes to getting hired or not for a job. Trust me on this one!
Interview Tips You Should Always Follow – Let's go beyond the basics just a bit to make sure you have a solid foundation for landing the job you've got your heart set on.
50 Informational Interview Questions – Want to learn more about a career? Try an informational interview! You may be surprised by some of the answers you get to these questions.
How to Be a Successful Student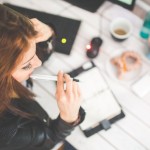 My Secrets for Getting A's in College (And How You Can Too) – Our most popular post to date. Why? Because I tell you exactly how I went on to get a 4.0 in grad school. Don't forget to sign up for the freebie while you're there!
What It Takes to Be a Successful College Student – Being successful in college takes more than just studying. Check out my expert tips here.
How to Make Your College Paper Stand Out (in a Good Way) – One of my most favorite posts I've written (because papers are everything in college)
Time Management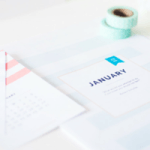 Stress-Free Scheduling – Are you struggling to find the time to get your work done? Is procrastination affecting your grades? Good news! I made this ecourse just for you!
Solutions for Every College Student's Time Management Problems – I expose some of the problems you might be running into and help you find solutions to fix them.
5 Ways You're Managing Your Time Wrong in College – You may be surprised…